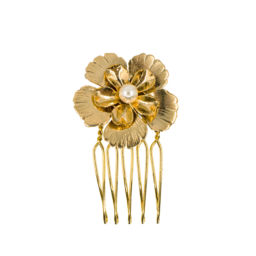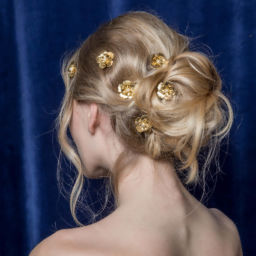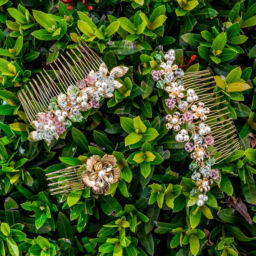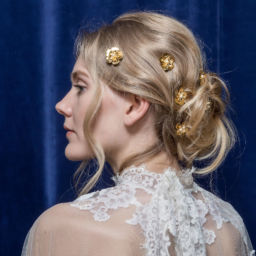 Taye Comb
$65.00
Rock a single Taye comb for a flirty accessory or grow a dramatic golden garden by scattering several throughout the hair. The Taye comb can be styled so many ways and is oh so chic!
– Antique gold-plated brass
– Austrian pearl center
– Measures approximately 1.2" wide.
– Handmade in the USA.
Click On Image To Enlarge