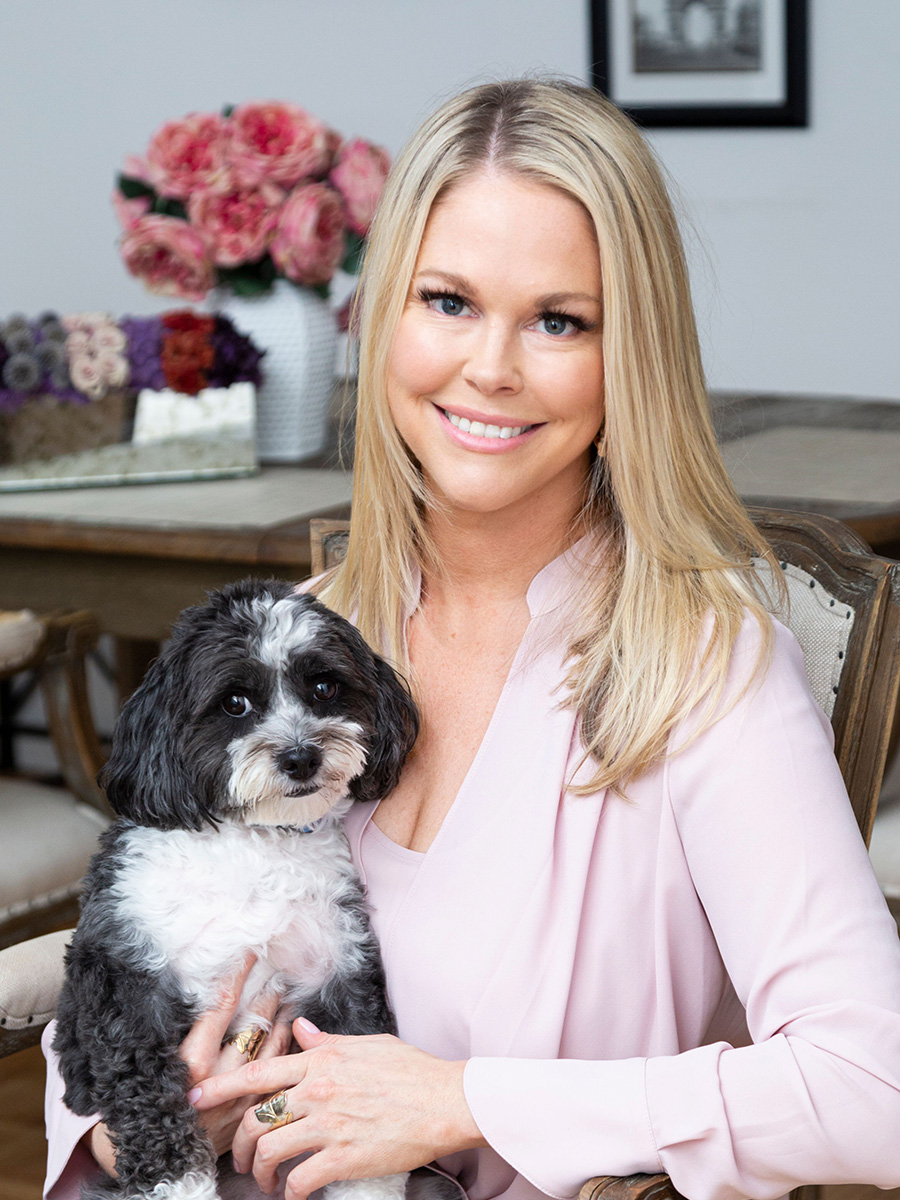 Ellen graduated from the University of Alabama in 2003 with a degree in apparel design. In this time, she was able to uncover her true passion: creating jewelry and headpieces.
This discovery led Ellen to the London College of Fashion in 2004 where she enrolled in a summer intensive program to study wire wrapping and beadwork.
Upon graduating college, Ellen returned to her hometown of Memphis, TN to work for a local headpiece designer.  While there, Ellen learned the ins and outs of making headpieces, from hand painting and baking ceramic flowers to handcrafting ornate jewelry.
Ellen moved to Manhattan in the winter of 2007 when she was offered a position at Nicole Miller as a bridal specialist. During her time at Nicole Miller, Ellen became enamored with the process of getting to know individual customers and helping them create a look that would be personal, meaningful, and beautiful.
"My love of all things sparkly began when my older sister got married on my 16th birthday. I remember helping her pick out her silk satin a-line gown and practicing how to fan out her lace adorned chapel length train perfectly for photos. It was during this time that I became obsessed with all things related to bridal fashion, so much that two days after her wedding I waltzed confidently into the local bridal salon in my hometown of Memphis and asked the owner for a job application.
I still cannot believe she hired me but she must have sensed my passion and willingness to learn more about a world that had completely captivated me. I used my very first paycheck to invest in a stack of bridal magazines and proceeded to devour them cover to cover, eager to know the gown designers and learn all of the bridal fashion terminologies.
During this time, I apprenticed for a local jewelry designer who taught me the ins and outs of handcrafting bridal veils and the intricate wire wrapping techniques that I still use in my designs today."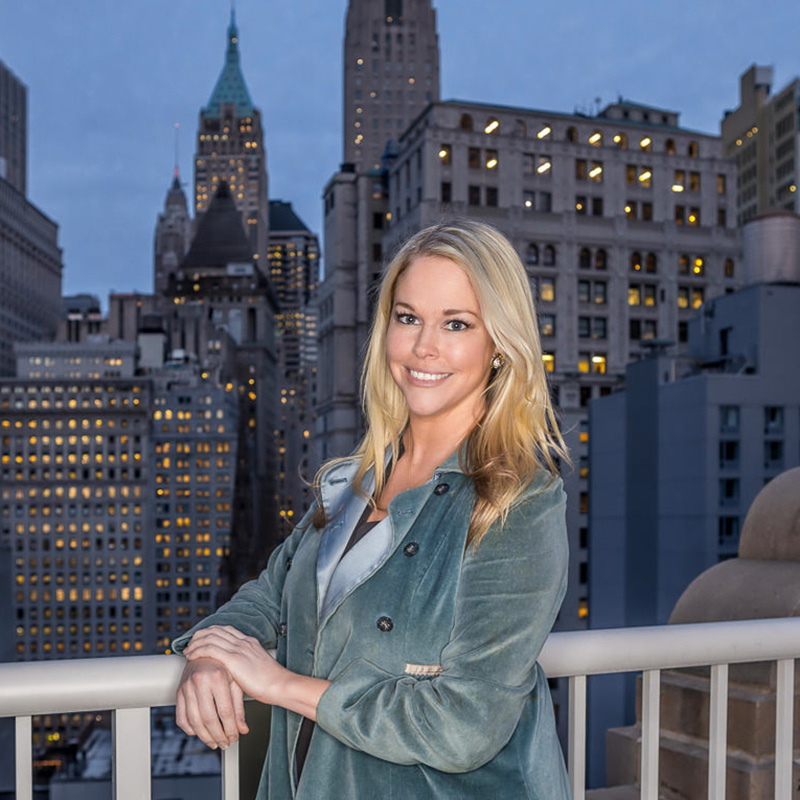 "The craziest, boldest move I made was sneaking into first class on a flight from NYC to LA to introduce myself to Carolina Herrera."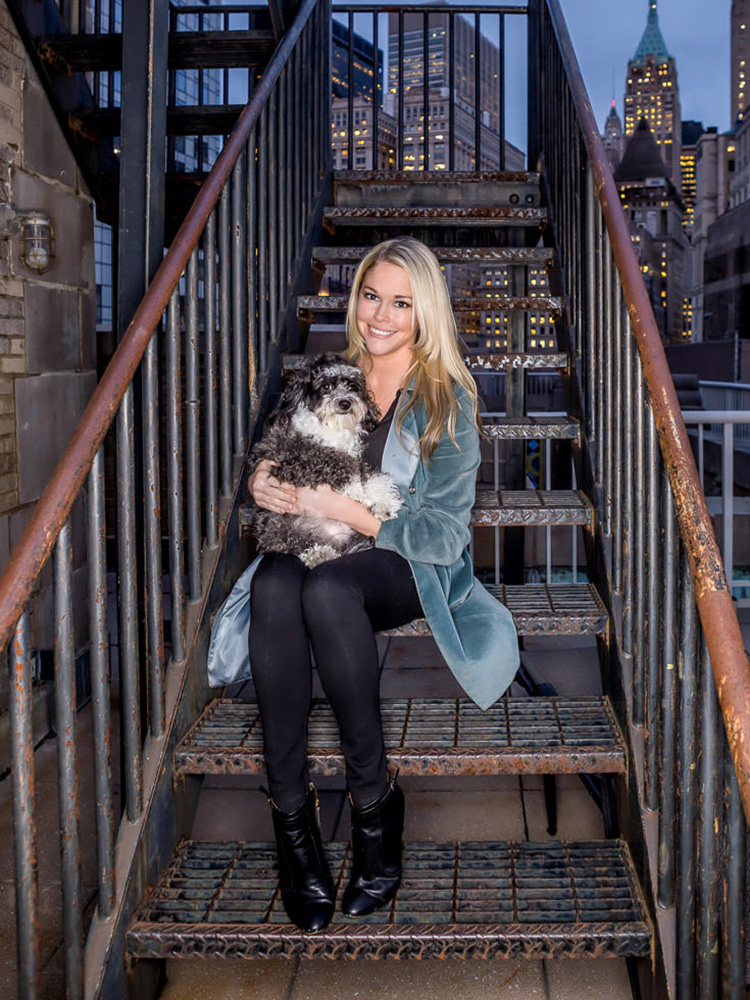 "I went on to study apparel design for my undergrad and took courses in bridalwear and beadwork at the London College of Fashion after graduation. Less than a decade after my bridal love affair began, I moved to NYC in pursuit of my dreams and opened my own jewelry and hair accessory business, Ellen Hunter NYC. On a cold March morning, I stood in line for hours to present my work to the buyers at Henri Bendel in 2011 at their "Open See," a casting call for young and up and coming designers.
I knocked on every door and began selling my line at Kleinfeld Bridal and other bridal salons throughout New York and along the east coast. My dream of selling my collection at Bergdorf Goodman came to fruition after many phone calls and emails and I had my first trunk show there in 2013.
The craziest, boldest move I made was sneaking into first class on a flight from NYC to LA in 2014 to introduce myself to Carolina Herrera. I pulled back the curtain, took a deep breath, and approached her with a business card and headpiece in hand. About a month later, my designs were featured in her bridal runway show and our collaborative collection was available for sale in her LA, Dallas, and NYC salons.
In March of 2020 (during the quarantine shutdown), I was visiting my parents in Memphis, TN. I ended up spending two whole months with them. It was a nice time to be with family, reflect, reminisce and go through my old belongings in my childhood room. I came across old photos from my time in London, abandoned bridal gown sewing projects (I am the world's WORST seamstress,) and bridal magazines from 1998 when my design journey first began. The very sight of the outdated fashion brings me the same joy and inspiration that they did when I purchased them over two decades ago. I can't imagine ever parting with them."
Based in Manhattan, Ellen Hunter NYC boasts a unique and eclectic collection of combs, headbands, and unique flexible wreaths. Anyone donning an Ellen Hunter creation can truly boast that she is wearing a one-of-a-kind.
Ellen's collections can be found in some of the most prestigious stores around the world, including Manhattan's own Bergdorf Goodman and Kleinfeld Bridal. Her designs have been worn by celebrities like Beyonce, Katherine Heigl, Ariana Grande, and Carrie Underwood. The collection has also been featured in national publications including People Style Watch and In Style and has been featured in exclusive runway collections for designers like Carolina Herrera and Leanne Marshall.