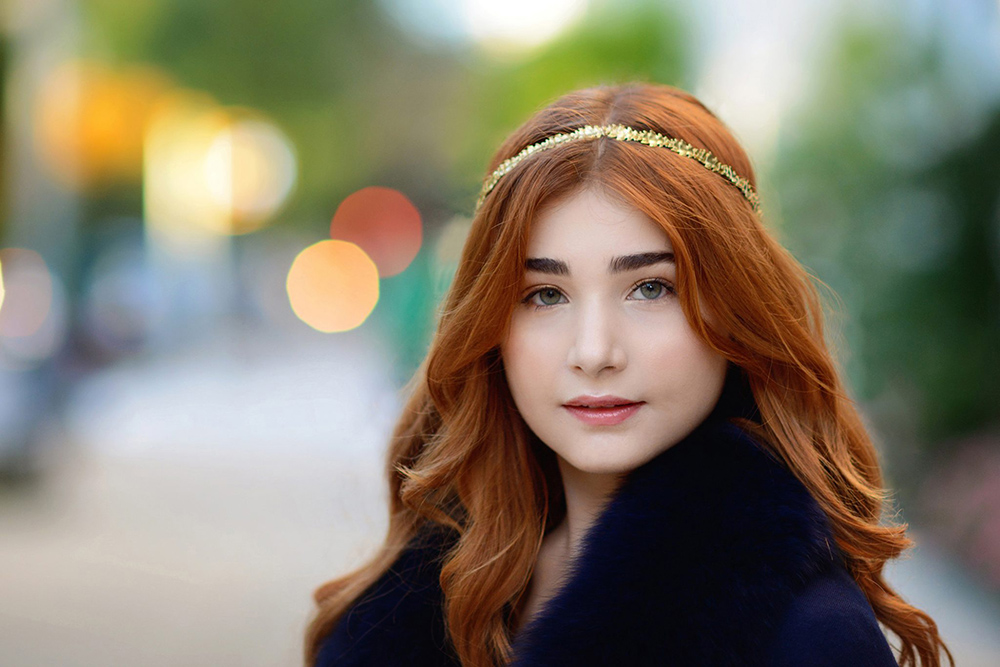 Courtesy of Rachael's Stylish Life website
Ellen Hunter, designer and creator of Ellen Hunter NYC, has an eclectic collection of combs, headbands, unique flexible wreaths, and jewelry. Each design is one-of-a-kind and has attracted famous fans including Carrie Underwood, Karlie Kloss, and even the queen herself, Beyoncé.
Ellen Hunter NYC can be found in some of the most prestigious stores across the country, including Bergdorf Goodman and Kleinfeld. Ellen has been featured in national and local publications including, Town and Country Weddings, In Style Weddings, and multiple shows at New York Fashion Week.
I love wearing Ellen's stunning designs as each piece makes a statement! Her designs run the gamut from everyday casual to special occasions. Prices range from $45 to $4,000, there is something for every woman! It was an honor to interview Ellen as she is an inspiring and accomplished self-made entrepreneur who seeks to empower women one crown at a time!
1. What is the signature Ellen Hunter design (patent)?
My signature design is the bendable wire wreath, for which I recently filed a utility patent. The great thing about this design is that the shape can be changed and styled in several different ways. It is also lightweight and comfortable to wear.
2. What is your favorite part of the design process for your jewelry and hair accessories?
What I love about accessories is that they can make any woman feel beautiful. If she loses or gains weight, accessories will always fit her. I love hair accessories in particular because they are an unexpected way to accessorize outside the box. Why not throw on a gold headband instead of a necklace to add the perfect finishing touch?
"Ellen Hunter NYC can be found in some of the most prestigious stores across the country, including Bergdorf Goodman and Kleinfeld."
3. When designing, are there particular colors and/or textures that you are particularly drawn to?
My favorite elements are those inspired by nature and rich jewel tones. I am currently obsessed with any opal color, blues, and deep greens. They are flattering on almost everyone.
4. You created stunning headdresses for Carmen Steffens's show at New York Fashion Week, tell me about your experience and working with Carmen Steffens.
I got a call 3 days before her runway show requesting a custom crown for one of the looks. When I showed up the day before with the headpiece, it was totally different from what her designers had envisioned. So I went back to the drawing board and had only nineteen hours to engineer not one, but two huge headdresses. They needed to be delivered to Grand Central Station the next morning at 8 am, and without any time to waste, I went to work with my production team. It was challenging and fun to be pushed creatively out of my comfort zone by a designer I really admire. When the crowns came down the runway, I breathed a huge sigh of relief and even got a little emotional seeing all the hard work pay off.
5. If you could have dinner with one famous person, who would it be and what restaurant in NYC?
I love strong and driven women and I think I would have to have dinner with Dolly Part