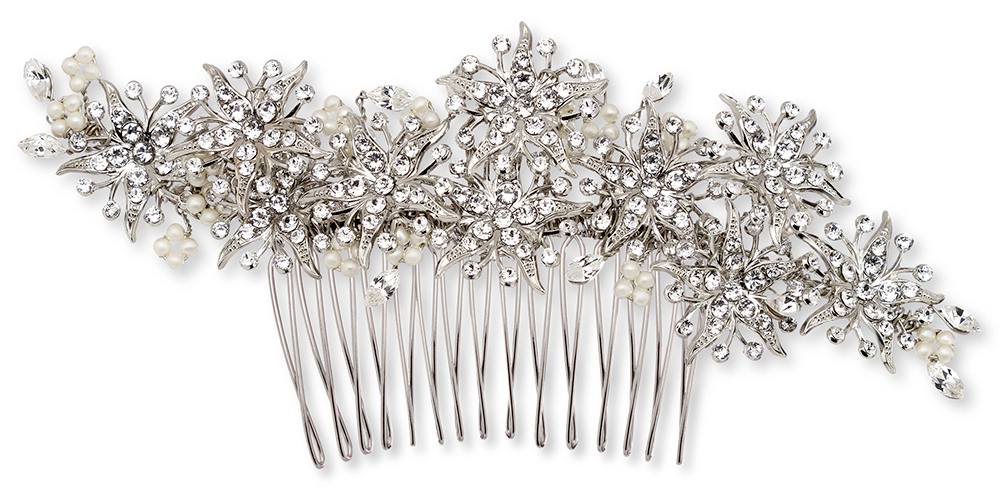 By Shannon Mason
Empire State Tribune
How has the pandemic affected you professionally?
Before the pandemic began, I was selling my line of bridal accessories mainly at boutiques and salons and did very little online business. My product is something that clients want to see, try on with their gown and get a sense of the quality in person. With retail stores currently shut down, I have had no choice but to pivot to an online experience. For me, it was like a sudden spotlight on my website that revealed what needed to drastically improve. We have seen a transition in the past 10 years away from brick-and-mortar to online retail, and unfortunately, this has been a huge blow to boutiques and department stores across the globe.
Regarding the food blog, restaurants have been one of the hardest-hit businesses during the pandemic; it will be a while before people feel comfortable or are able to dine out again. No one works harder than people in the restaurant industry, and it is heartbreaking to see the profound impact that the pandemic has had on them. Prior to the pandemic, I was working on launching a restaurant experience app. That that project has been postponed until the industry is closer to being back on its feet.
How has the pandemic affected you personally?
I left NYC in mid-March to be with my parents in my hometown of Memphis, TN, and have not returned to my apartment in lower Manhattan in nearly 2 months. If you asked me in March if I would ever move away from New York, the answer would be absolutely not. Now I am considering options like relocating to Atlanta or another large city in the south where I can still run my business effectively with a lower cost of living. It has been a huge shakeup for my personal life, but probably one that I needed.
"I am working on a pivot towards virtual events and trunk shows for my jewelry line."
How do you think it will impact the future of your industry?
I started my jewelry business in 2009 – the middle of the great recession – after an SBA course instructor told me, "There is no better time to start a business than during a recession because there is nowhere to go but up." What I learned about the wedding industry, in particular, is that during a recession, brides are looking for more bang for their buck. In 2009-2010, I saw the trend of simple satin sheath gowns being replaced by more ornately beaded and pleated gowns with all the "bells and whistles" at around the same price point or less. Brides wanted impeccable and elaborate details, customer service, and the highest value for the money because their dollar meant more to them than ever before. It was almost like boot camp for business owners. The brands that had been resting on their laurels suddenly had to step it up and reinvent themselves to survive.
I think the same can be said about many industries, from weddings to restaurants. Entrepreneurs are pivoting on a dime; I think we will see some incredible innovators emerge from all of this. One example is a restaurant owner and good friend, Glenda Hastings. She owns Napa Café in Memphis. Within a week of restaurants closing, she held a Facebook live event where guests enjoyed live music as she walked them through their takeout tasting menu and wine pairings. Guests felt connected to one another while enjoying a star-worthy meal, and for a moment, we felt like we were dining out again. I was amazed at how quickly she adapted to such a big change and kept the quality of the dining experience at a high level without skipping a beat.