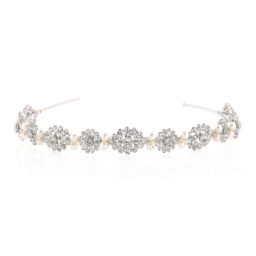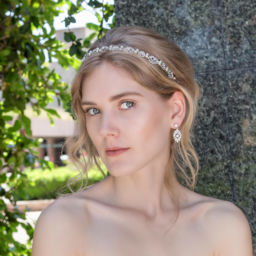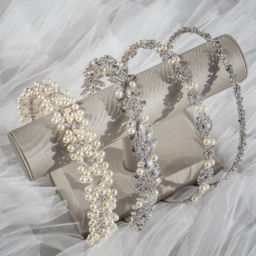 Kim Headband
$395.00
A classic combination of crystals and hand set crystal clusters, the Kim band is a timeless style that makes a beautiful heirloom piece that you can pass down for generations to come.
Our signature ultra-lightweight headband is designed for maximum comfort and ease of wear on your big day.
Pairs beautifully with the Penelope, Coco or Amy earring.
Dimensions
-Width of headband .6"
-Length of headband approximately 15"
Materials
-Rhodium plated Austrian crystal settings
-Austrian pearls
-Nickel free, ultra lightweight silver plated headband
– Handmade in the USA.
Click On Image To Enlarge